Outside of holding a descent job, getting paid a salary or honest wage, or being happily employed…..
Are the "other" people that go about their life approaching their dreams and goals a bit differently. The average person seeing someone LEAVE their corporate job or someone abandon their career.. might seem… crazy.
We are the Crazy One's
The average person won't get it… they don't understand it. And that's okay.
But most people who take this plunge are called Entrepreneurs. (they do it for a reason.. a big one)
So to better understand who we are and what is an entrepreneur we decided to collect a group of Real Life Entrepreneurs to define what is means to be one or become one (some people are born into it and others are literally thrown into it out of necessity).
So these industry experts, and real life entrepreneurs are going to answer the question.
Question:
What Is An Entrepreneur?
Lawrence Tam is a retired Engineer at the age of 33 when he tapped into the power of the internet and started blogging, driving social media traffic and list building part time. He's fond of Korean bbq, University of Texas Football, and watching matinee movies with popcorn.
"So here is the deal. An entrepreneur is basically anyone you meet who understands Risk and Reward. The are okay with eating ramen everyday (or cereal if you're not into junk food) to cut down on costs to put as much of their resources into building their dream.

The basic person who has NO, ZERO…. entrepreneurial spirit is probably someone who believes in the holy regular paycheck and would bow out if it means they might not be able to earn a steady income.

So what is an entrepreneur to me?

It's someone who has some cojones to standup for their ideas, their dreams, their vision to changing their life or the lives of others for the better.

To go out alone at times and cut their own path, make mistakes, and feel crazy for not just taking that high paying J.O.B vs chasing their dreams.

See, that's the thing… a real Entrepreneur can't sleep at night if they aren't moving forward. They can't stand the fact that they would allow themselves to miss the opportunity to really do something great. Many are driving by money initially (which buys really more time and freedom from the shackles of a cubicle job), but it eventually evolves into a way of life.

To watch matinee movies, to have "date days with wife", to travel around the world because you don't have strict vacation days.

Being an entrepreneur isn't for everyone, but it definitely could help anyone who has a burning desire to change their life and make something "awesome" in their lifetime."

[bctt tweet="Being an entrepreneur isn't for everyone, but it definitely could help anyone"]
How To Become an Entrepreneur

Courtesy of: http://www.schools.com

Blogger, backpacker, snowboarder, musician and Freedompreneur
"In my eyes entrepreneurs are people who share certain common beliefs, purposes, and causes. We share the belief that financial and personal success is attainable to anyone through focused and consistent effort over time. Our purpose is to transform society through thoughts and ideas. Our cause is Freedom.

An entrepreneur is someone who has the ability to receive and act on an idea immediately. An entrepreneur is highly resourceful and very good at building specialized teams to accomplish tasks. Entrepreneurs are in rare form because unlike most people, they are not afraid to put their ideas and thoughts into motion using the leverage and efficiency of teams and masterminds.

An entrepreneur is more than just a word, it is a lifestyle and a way of being.

It's in our nature to explore the unknown, to dream a bigger dream, and insist that we grow. Our thoughts transform dreams into reality. We innovate and invent to care for society. We believe in questioning social norms and authority. It is our duty to be disruptive and practice nonconformity. We force our strengths into action and we inspire through example. Under pressure we persevere when all others crumple. We are thinkers and creators to the core of our soul. Our resolve is unwavering and our ideas are bold. We are visionaries, innovators, dreamers, and doers. We're changing the game, and we're called entrepreneurs!"

[bctt tweet="An entrepreneur is more than just a word, it is a lifestyle and a way of being" via="no"]
Researching how to help single Jews get married.  Into lean startups, meeting startup investors, cofounders etc.
"An entrepreneur is someone who develops a set of systems for running a business. Working backwards from his/her primary aim in life, he develops a strategic goal (or set of goals) for the business.

To achieve said goals, the entrepreneur creates an organization chart with position contracts that define who does what, how they do it, to whom they're accountable for and what metrics they're accountable for.

The "what" in those position contracts is defined by a set of documented processes that are updated on an ongoing basis according to improvements the staff using the systems think up.

In less abstract terms, an entrepreneur is someone who achieves their life goals by creating a team of people who follow specific how-to guides to sell and produce products or services. And that team is held accountable by a how-to guide defining metrics and a 'chain-of-command' (or chain-of-influence, realistically)."
[bctt tweet="an entrepreneur is someone who achieves their life goals" via="no"]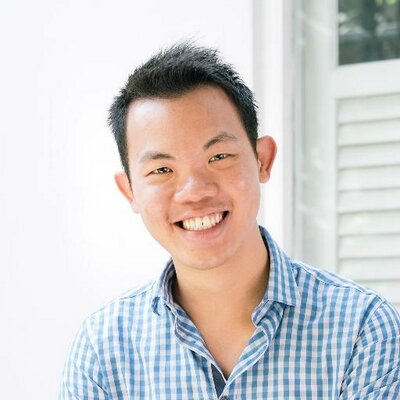 Bestselling Author of #SocialPayoff, Co-founder of SocialMetric. Follow me to get more practical techniques and strategies to drive sales from social.
"An entrepreneur is someone who sees everyday challenges not as problems,
but as opportunities."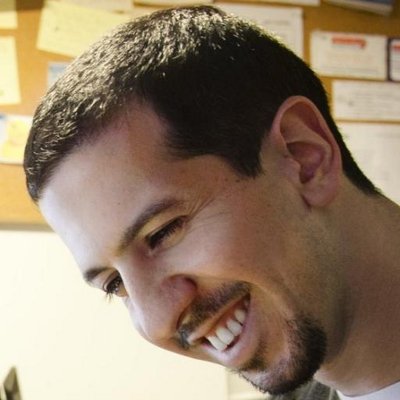 Thought Leader on Audience and Course Building, and Business Reimagination
"An entrepreneur is someone who sees what isn't there yet; they see what is possible, and the tension between what is and what could be inspires them to take action and change the world."
Passionate about Creativity – Irish Blog Awards winner – #Writer – Let's Get Things Done
"An entrepreneur is somebody comes up with and he or she turns that idea into a product or service that sort solves a problem for their audience. The product or service they create works when they entrepreneur isn't working on it.

So for example, an entrepreneur could have an online course that are able to sell on their website without physically sitting at the computer. Or they could have a series of books on Amazon that sell regularly on Amazon without any direct day-to-day action on their part. An entrepreneur is also their own boss, the only person they are responsible to is their audience."
[bctt tweet="An entrepreneur is also their own boss, the only person they are responsible to is their audience." via="BryanJCollins"]
Leslie Matthews is a freelance writer and lifestyle blogger.
"Entrepreneurs are very peculiar people.  They are the ones who may be scared as hell but are willing to put it all on the line to create valuable offerings and help the people who can relate.

Having no idea how to get exactly where they want to go, they proceed anyway.  An inkling of an idea gives rise to a start, and they go to work.  Because an entrepreneur knows that success is not what you do, but what you do daily.

Every fear, discouragement, setback and epic fail inform their decisions to push even harder.  Because they know emotions are only the ego's perception of reality, and that mistakes made are valuable lessons learned.  They embrace their imperfections, freely and selflessly sharing all that they have to give for the benefit of others and the fulfillment of purpose (and for the money too!)

Entrepreneurs are absolutely crazy according to everyone else, even themselves.  Crazy for risking so much – time, money, relationships – and doing what no one else is brave enough to do because the reward is just that sweet.  They are crazy until they're not; when their ideas finally catch on, to the shock and awe of anyone who ever doubted them.  But for the entrepreneur, success is only the beginning of a lifelong journey to be their best selves and do the most good."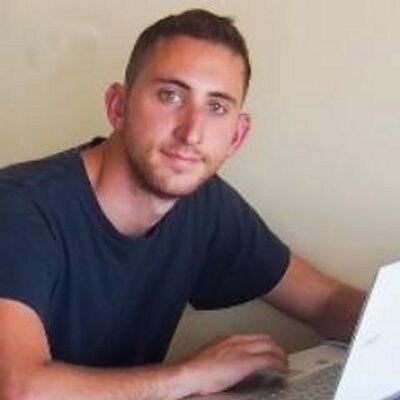 Co-Founder of blogger outreach software @ninjaoutreach Obsessed with business, marketing, and travel. (Update – Dave no longer runs these websites, but can be found at lesschurn.io and daveschneider.me).
"An entrepreneur is a problem solver. They look for problems that are
occurring around them and they try to create solutions in the form of a
sustainable business. They have an above average tolerance for risk, and an
inherent desire to improve and help the world around them."
Andy is a Principal and the Strategic Director at Orbit. Within the company, Andy oversees sales, strategy and content marketing…
"An entrepreneur is someone who takes the initiative to start a new enterprise. This enterprise solves a problem or captures a new opportunity. It meets this unmet need for a specific audience through either a product or service. If the entrepreneur lacks the capital or human resources to provide this product or services, he or she creates a team to make it happen. The entrepreneur typically owns some of, if not all of the new enterprise.

Here's the shorter version:

1. They start business that solves a problem for a target market (the initiative)
2. They connect with that target market …or build the team that connects with the market (the hustler)
3. They create that solution …or build the team that solves the problem (the hacker)

In most businesses, the hacker and the hustler are two separate people. They are both entrepreneurs."
Here's a video of a keynote that I gave that describes these roles…
Hackers and Hustlers at Technori Pitch May 2013

Pro writer/blogger. Polymath. Word nerd. Love #writing #socialmedia #analytics#content
"An entrepreneur is someone who is constantly coming up with new ideas to solve problems and who creates businesses to bring these ideas to market in the form of products or services. An entrepreneur is not afraid to fail on the path to success."

Inbound Governor at SEtalks, Twitter Addict, Blogger, husband and a DAD of a year old daughter.
"If you ask me, Entrepreneurship is a serious job and although getting a capital and funding is not as difficult as it was few years ago. Success of businesses and startup proves that it takes much more than just a great idea that makes you a truly inspiring entrepreneur.

For me, entrepreneur is a person who truly understands the need of the community or society and thinks of an idea that fulfils the need (or solves a problem) and do everything what it takes to convert that idea into a solution (that could be a product or a service).

One of the best examples here is Elon Musk who understands that problem of transferring payments quickly, came up with the idea of online payment and did everything what it takes to build a service like paypal that millions of people are using everything.

Long story short, for me entrepreneur is not the person who is making good money out of an idea but it's the person who understand the problem or the community, solve it by putting their time and money on risk and get returns accordingly."
[bctt tweet="entrepreneur is a person who truly understands the need of the community" via="no"]
Digital Marketing Strategist for @GetMWI/ SEO, Content, and Social Media Marketer / Author / Speaker / Activist / Passionately innovating status quo
"An Entrepreneur is someone who most likely doesn't call or recognize themselves as such, at least initially. They are someone with a strong sense of desire and ambition to solve problems and make things happen. If they have good self-awareness, they'll recognize their weaknesses in other's strengths in order to find a winning team to accomplish the desired outcome.

When I hear "I want to be an entrepreneur…" from someone I laugh to myself every time. It's the people that say "I want to do X" or "I want to solve for Y" that are the one's that end up succeeding. Of course, "success" is relative and carries different meanings to various people."

#Business Soulwork + #MarketingActivation For the Maverick #Entrepreneur
"Creative. Innovative. Out of the box.
Not confined to "what's supposed to be."
Take matters into own hands.
Turn problems and challenges into opportunities.
Relentless. Persistent.
Alchemist – put 1 and 1 that already exist together to make 3″

Marketing consultant for all businesses. Blogger, aspiring author, & agency owner.
"An entrepreneur, to me, is the natural evolution away from business owners.

Traditional business owners follow the script: open the expected pizza place & advertise it. Entrepreneurs rewrite the script and innovate new solutions to existing problems. Bring a Mexican restaurant to a town that's never had one. Start a social media campaign instead of an ad in the paper.

Entrepreneurs are risk-takers. A businessman does it how it's been done before. An entrepreneur wants to do it better than it's ever been done. Businessmen are afraid to fail but entrepreneurs accept that great challenge and risk carries the possibility of failure.

Businessmen often think about maintaining employees and minimizing loss. Entrepreneurs think about how employees want to be treated not how to manage a statistic.

The world is full of startups & small business entrepreneurs looking to change the world. The old-school business man & corporate way are disappearing in a culture of change."
[bctt tweet="Entrepreneurs are risk-takers" via="no"]
Helping #Indiepreneurs Create Professional Opportunities Through Digital Branding & Freelancing | Finding Freedom in Work & Life
"An entrepreneur is a person who isn't afraid to fail. She is willing to take an unpredictable path, try something new, make mistakes, face scrutiny, and risk money, time, and ego to build something on her own.

An entrepreneur isn't afraid to put herself out there. She accepts that in the life of an entrepreneur, there is nowhere to hide. There is no boss to blame, no company to blend into. Yet against this resistance, the entrepreneur still moves forward. She moves forward because she would rather risk failure, than face mediocrity.

She would rather spend 80 hours a week building her dream than spend 40 hours a week building someone else's."
[bctt tweet="would rather spend 80 hours a week building her dream than spend 40 hours a week building someone else's" via="no"]

Rick West worked for P&G for 16 years prior to multiple start-ups over the past ten years
"An Entrepreneur is someone that sees a need for product or service that will solve a real problem and then takes it upon themselves to create the solution.

The key delineation is not that you saw the problem (anyone can can complain), but that you took action and created the solution. It is important to note that the size of the solution does not matter. The solution can be as large as starting a new hotel chain (AirBNB) or providing jobs to people in need (JOYN).

Bottomline, Entrepreneurs see problems and take action to implement solutions."
[bctt tweet="Entrepreneurs see problems and take action to implement solutions" via="no"]
 
Digital Marketing Consultant. Huge fan of data-driven content marketing campaigns
"An entrepreneur is someone who's patient, and truly believes in what he or she is doing. You can hate me right now, but I think it's not solely about financial gains; it's more about bringing real value to people. If you can do that, you'll succeed in financial part as well. And yes, it's all a state of mind!

There are plenty of ways to become an entrepreneur, especially if you have a passion to create something new and a never-ending flow of innovative ideas. At some point, I caught myself producing so many ideas that I wasn't even able to remember all of them at the end of the day!

I think you start to become an entrepreneur when you look at something, know how to make it better, and have enough courage to start doing it on your own!"
Dubai based freelance writer and blogger. Love writing (kinda goes without saying), road trips, and lava cakes.
"An entrepreneur is more a mindset than anything else. This mindset – of being an entrepreneur – is what pushes people to make opportunities where there are none. It refuses to let them give up when faced with seemingly insurmountable obstacles. It's what allows them to change and adapt when it becomes clear that their idea isn't going to work.

In short, an entrepreneur is someone willing to put everything on the line in order to go after something they passionately believe in."
[bctt tweet="entrepreneur is someone willing to put everything on the line in order to go after something they passionately believe in" via="no"]

Make your brand stand out. Jeremy is a brand builder, marketing keynote speaker, and bestselling author of Sticky Branding.
"An entrepreneur is a pioneer, an architect, and a builder all in one. They are the people who create companies and make a mark on society.

But here's the distinction. You can be a CEO or business owner, and not be an entrepreneur. You can be a consultant or freelancer, and not be an entrepreneur. Owning or leading a business doesn't make you an entrepreneur.

To be an entrepreneur you have to see an opportunity, build it into a vision, and organize a team to make it a reality. Some entrepreneurs build big business, while others build small businesses. But they all build something that didn't exist before them.

So where do you start?

It starts with a choice. Do you want to be an entrepreneur? Do you want to pursue your dreams and build a business that will make a mark on your industry?

Steve Jobs said it best, "I hate it when people call themselves 'entrepreneurs' when what they're really trying to do is launch a startup and then sell or go public, so they can cash in and move on. They're unwilling to do the work it takes to build a real company, which is the hardest work in business. That's how you really make a contribution and add to the legacy of those who went before. You build a company that will still stand for something a generation or two from now."
There you go….
Thanks for taking the time to read our Expert Round of of "What an Entrepreneur" is from their point of view.
Now it's your turn
If you found this article Twitter Worthy….
Tweet this article out by clicking the below:
[bctt tweet="What is an Entrepreneur? Chime in with these 24 other #entrepreneurs on this article here."]