So I was doing some shopping and came across a "WOW" moment when looking at a silver american eagle.
What does A Silver American Dollar Worth?
I saw this on Shop NBC
1987 Silver American Eagle MS70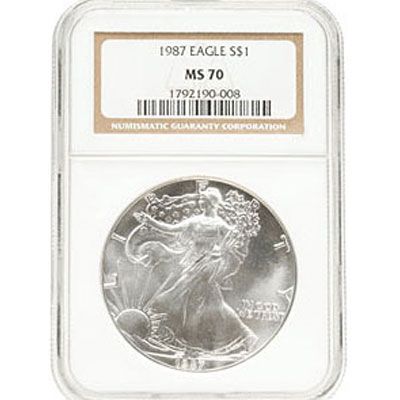 and
1994 Silver American Eagle MS70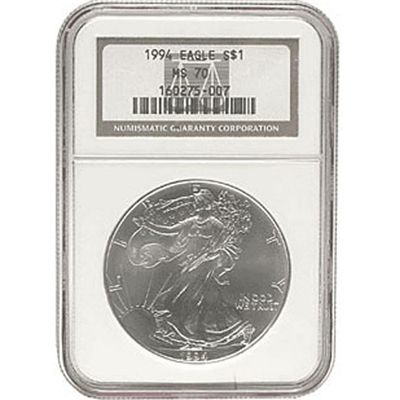 Sure, you might know I am collecting a lot of silver these days and maybe 1987 is a long ways ago but 1994 wasn't too long. In 1994 I was a sophomore in high school. Wait, that just dated me 😉
But really. That isn't that long ago.
So today's exercise is to take a guess to WHAT the prices of those 2 coins are worth on shop nbc as of today. What does a silver american eagle worth these days?
Take a guess ….
.
.
.
.
.
.
.
.
.
And the prices are….
1987 Silver American Eagle MS70

and
1994 Silver American Eagle MS70
Wow!
Most 2010 NGC MS70 silver coins run about $130 (rep pricing) -$150
The point of this exercise is this.
If you have been in a business buying assets, yes I mean REAL assets not paper money, how would you be today? How much better would you be? What if you had a bunch of these silver american eagles?
I had an unfortunate personal experience of buying cases and cases of juice when joining another MLM company which I am still drinking today. Sure it's supposed to be good for me but years from now did it put money in my pockets?
Shoot, my dad told me he used to sell soap door to door years ago and all the left over stock he just dumped to friends and family. If my father had been selling silver and with the left over inventory just SAT ON IT how much better would he be?
See, so many people I teach today are in soaps, lotions, juices, pills…. you name it. These are great as consumables but if you have been in network marketing long enough you KNOW the business model is run by selling the majority of the products to it's OWN distributor base.
Sure some good reps will sell products but MOST will just consume it IF they can. I said IF. IF you didn't, you got a garage or closet full of products.
First thought is, "wow, where am I going to do with all of this stuff".
My thought with silver is "which bank will securely store my assets?"
There is a different type of thinking going on.
Start

building wealth

Stop

hiding cash under your mattress

Start

working with proven online/offline marketers to build your asset business

Stop

pitching to friends and family members about products you have to CONVINCE they need.
When your ready to take on your financial future I am waiting to train Executives ONLY.
Engineering Your Success,
Lawrence Tam