Just in case you were looking for a direct link here is where you can buy SECockpit . I've had a good chance to use it for a couple months now.
But before I go and try and sell this product I did a training on it and of course the video capture software I'm running decided to crap out.
Before You Buy SECockpit – Check Out My Training On SEO
And before you can even talk about SEO let's talk about the basics and mindset of who is buying your information, services and products.
Take a look at the image to the right.
It would make more sense with my video (if it was working) but you can get the idea of it.
Too many get caught up of SEO things and forget the main focus to why people buy and how we are providers can sell it to them. So again, before you go and buy SECockpit check out the write up below of my training (minus the video, aaarr)
SEO Training – Process of My Business with SECockpit In Center
This is the write I did while holding my training. You can be included in my training by going through my bootcamp.
The information below was written while going through my training and answering questions.
So I apologize for not having the video and hope to get it resolved by the next time I do another training.
Home Work If You Attended The Training
Log into Market Samurai and get into their training at the dojo


Log into SECockpit and get their free ebook and of course buy SECockpit with my banne below.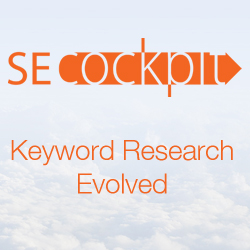 (more…)